Welcome to a fantasy world of spiritual combat – where you overcome the lies and the darkness with the Ultimate Source of Truth in the Universe.
As your party explores this world, you will face challenges of building communities, fighting demonic powers which say things eerily similar to many of the spiritual voices of today.
Your weapon is the Word of God, which you must learn and memorize in order to gain powers, complete missions and gain victory.
You CAN NOW ACCESS THIS GAME ON YOUR MOBILE PHONE through a BROWSER. Please report any bugs to me. Click here.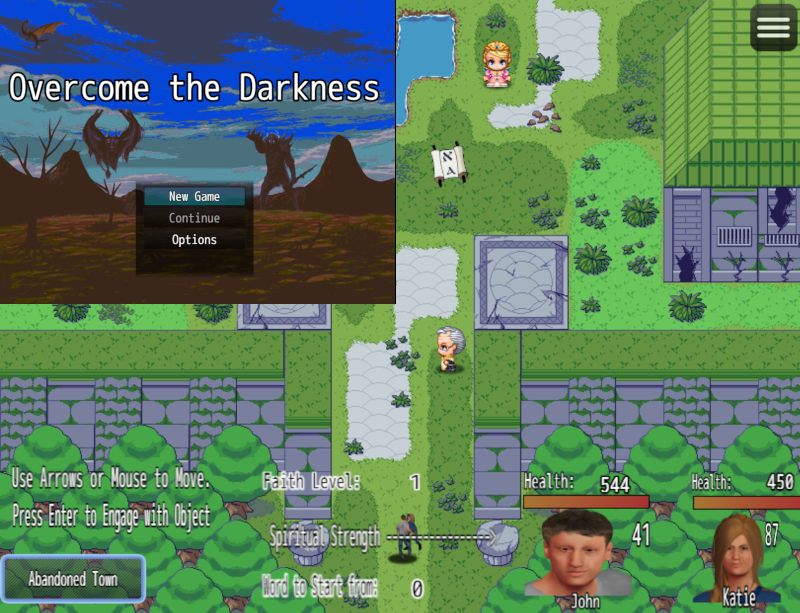 The only way to overcome these enemies is to learn and memorize Bible verses or parts of Bible verses in game.
You can read how the game works here – rules and gameplay.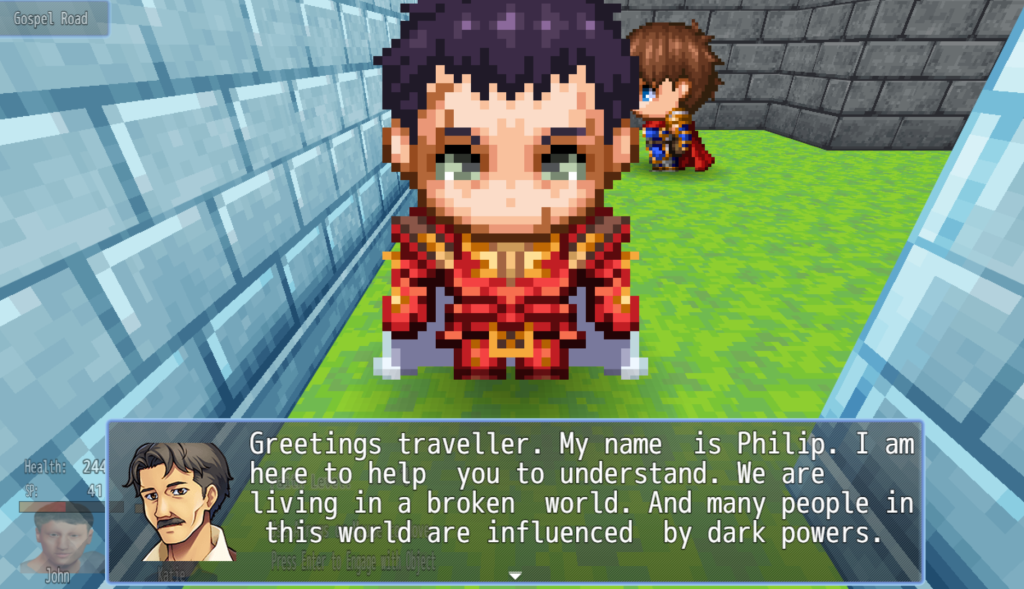 Many Different Skills, Many Different things to Learn
There are about 20 different types of demonic enemies in the game. Here is depicted two spirits of povert which can be attacked through the knowledge of certain Sciptures you get a chance to learn in the course of the game.
You can see some of the retro style gameplay in a dungeon scene here.
There is now a short version of the game in which you can do the learning and engage with the different monsters early on.
It is found HERE.
But to access the main, longer game, click PLAY NOW above.
Only if needed, you can register to play on at https://1min.live/ a social network under development where it is hoped that Bible loving people and those interested in learning more will be able to gather.
I'm looking for feedback. Feel free to share this link.
Michael Fackerell
https://spiritualwar.games
https://christian-faith.com
michaelfackerell AT gmail.com
I also offer Bible Meditation Apps in different languages. See https://credtec.co
Coming soon – other games – like Space Invaders Learning Game – Minecraft Mods – and more as God permits and people help.